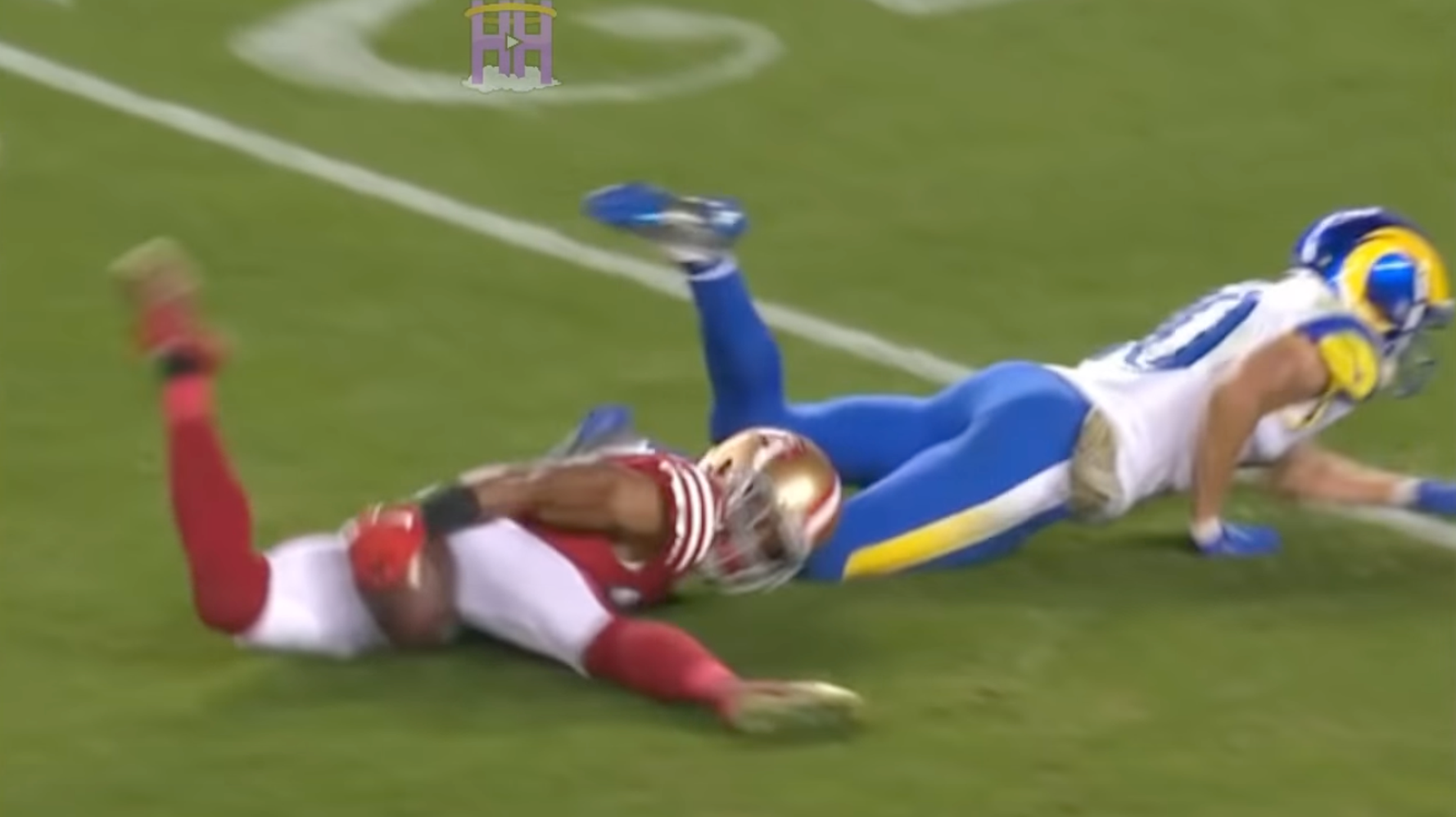 K'Waun Williams manage to intercept a pass intended for Los Angeles Rams receiver Cooper Kupp by diving in front of the ball, hitting it up in the air and somehow trapping the pigskin between his buttocks before it landed on the ground.
But the play ended on a bum note: Williams was flagged for pass interference and the "buttception" didn't count.
Still, we'll always have our memories.
"Not the hamstring, it's the, uh…" Peyton started to say, before Eli chimed in with the correct body part: "Gluteus maximus."
As might be expected, many Twitter users thought the penalty was a bit asinine.